i can not believe the day has actually come and gone.
my oldest, k1 has turned eight years old.
wow.
that sure went fast. it certianly doesn't seem like it has been eight years.
but it has.
and in brown paper packages tradition, a special dress was in order.
traditionally a baptism dress is white, but i went with green. and it is another copycat design. the original was made by
grosgrain kathleen
. here is her version, complete with fantastic photography:
and my copycat version:

(i just really NEED a real camera.)
and when did she get so tall?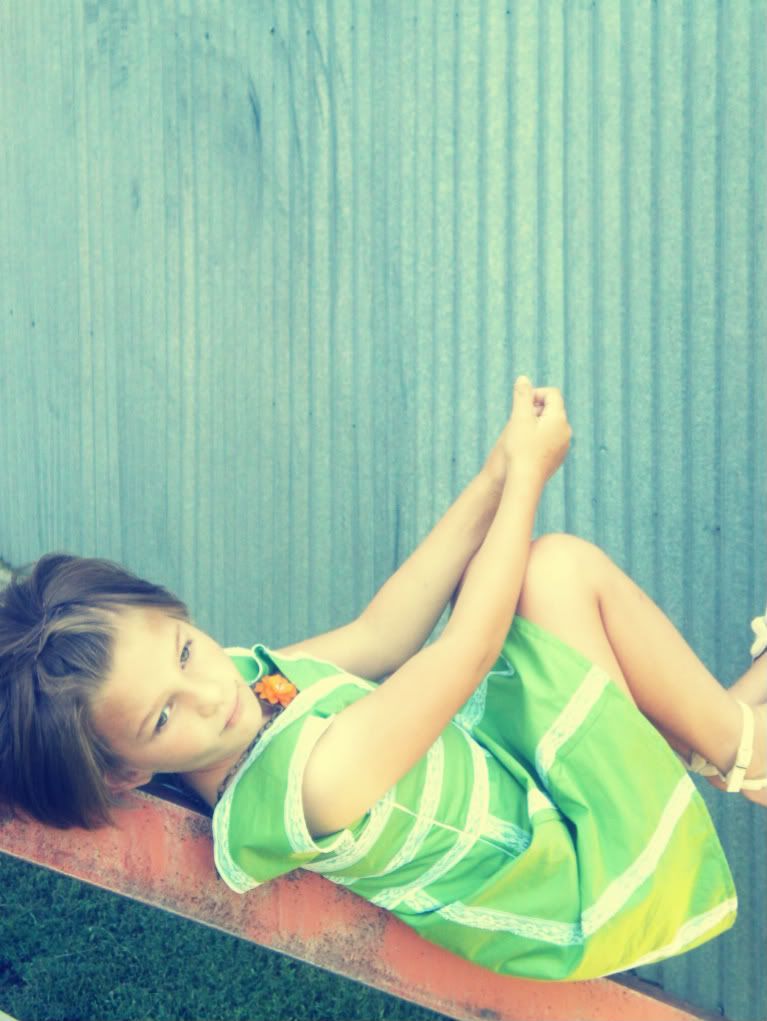 i am pretty darn proud of myself on this one. i actually put in an invisible zipper-- and it looks good! the lace stripes even match up.
that is one of the best parts of sewing-- seeing progress, being able to improve on a skill.

love you, pretty girl!